Peter Julian
"Peter was known for going that extra mile" – Chief Bernard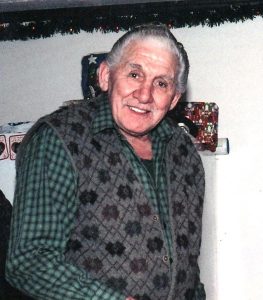 Peter Julian was inducted into the Mi'kmaq Sports Hall of Fame in 2016. His dedication to community athletics programs and the children of Sipekne'katik is still remembered with a sense of pride within the community amongst all those who benefited from his hard work.
In the early 70's Peter Julian established the Nova Scotia Indian Sports Program. He was instrumental in coordination of the Maritime Summer Games and developed the first Annual Maritime Native Fast Ball Tournament.
Peter was a coach, fundraiser and manager of teams and athletes. He was "the guy to go to if you need help with equipment", according to his son, Ryan Julian. "I recall one day as I was sitting in my kitchen, I could see hockey players, children, coming in all the way from our driveway, lining up for donated gear. Some used, some new. He helped organize that and found a sponsor for that. Apparently, all you had to do was buy your skates and cup. That's all you had to do."
Seeing the local team needed help, Peter and a couple of others organized a hockey school, and it helped turn the tides. Indian Brook started winning games and the players were sought out by other teams in the area to help level the playing field. Unfortunately, splitting the team up led to a decreased interest in the sport, having lost contact with their friends and fellow teammates.
Peter Julian was a band councilor and during his time in office he was instrumental in directing revenues from the tobacco sales to the athletic programs. This policy is still in place today.
Peter's son Ryan said that if Peter was alive today and a child needed help for their sporting needs that he would still open the door wide and do whatever he could to make sure they could play.
Peter's wife and family were big supporters during the sporting seasons. Ryan saying that the family knew they would be missing their father during sporting seasons.
Peter Julian was inducted into the East Hants Sports Hall of Fame in 2017 and the community of Sipekene'katik still hosts the Peter and Mary Agnes Memorial Hockey Tournament annually.